Barcelona
A Sketchfab Experiment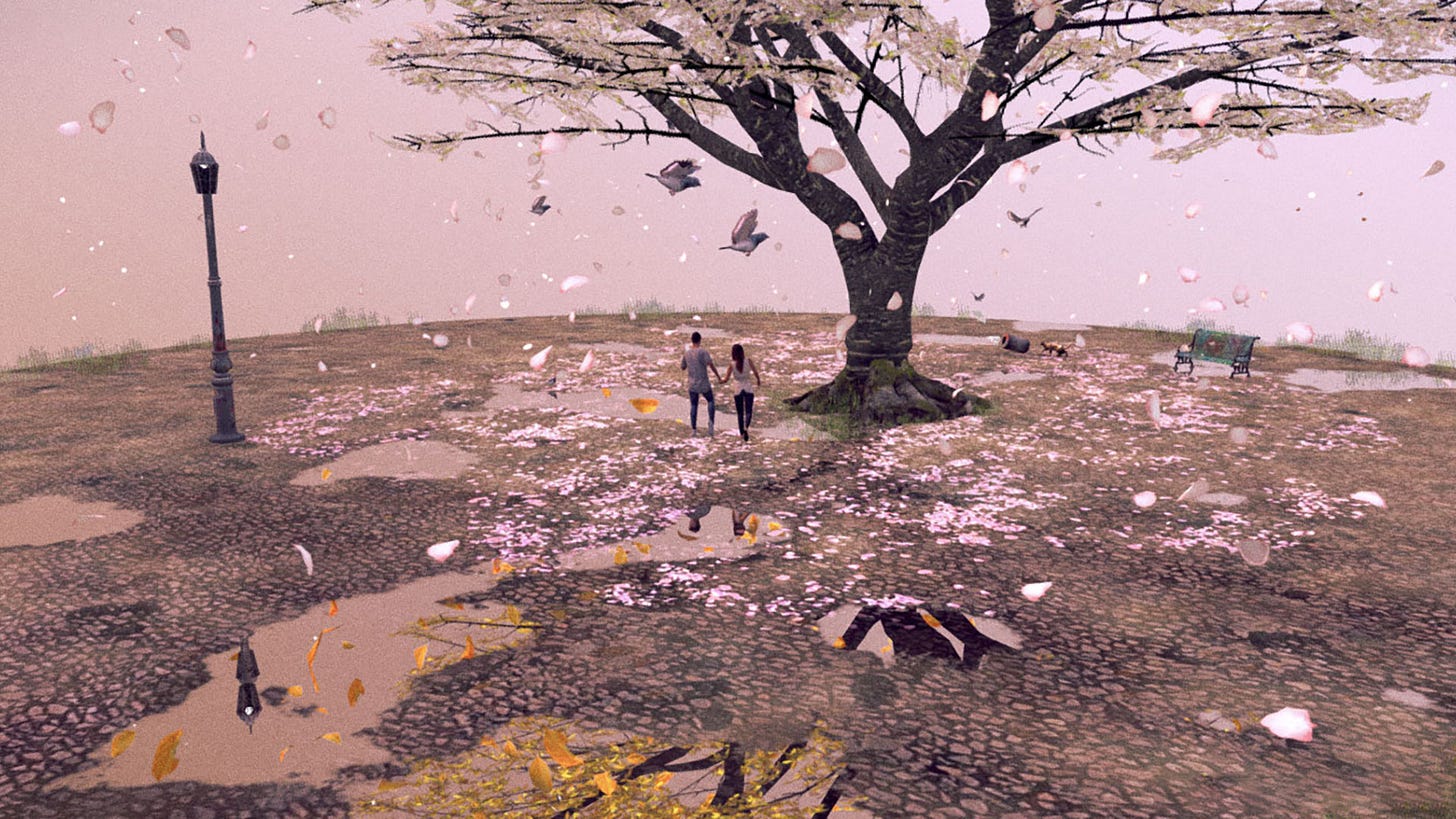 Does a music video have to be a video? Do traditional formats still resonate with us? Throughout my work over the past 15 years, I've always blurred the traditional formats, colored outside of the lines. It is fun to reimagine how something works, to challenge someone's expectations of what a thing should be.
Last Friday I was excited to launch a 3d scene on Sketchfab as the official music video for the beautiful track 'Barcelona' from the album Somewhere Else by Alex Kozobolis, released on the Phases label.
https://skfb.ly/6Qv6X
Best on Desktop/Chrome
In this music 'video', time is frozen, and you control the camera. As you explore, you might discover subtle narrative layers embedded in the scene. Or you could just explore some of the smaller details we built into the space, and enjoy the music.
Some mini spoilers ahead.
The experience, like the song itself, is about relationships and how difficult they can sometimes be. How some moments you share together have a multitude of conflicting emotions packed into them. And how you might both experience a moment very differently.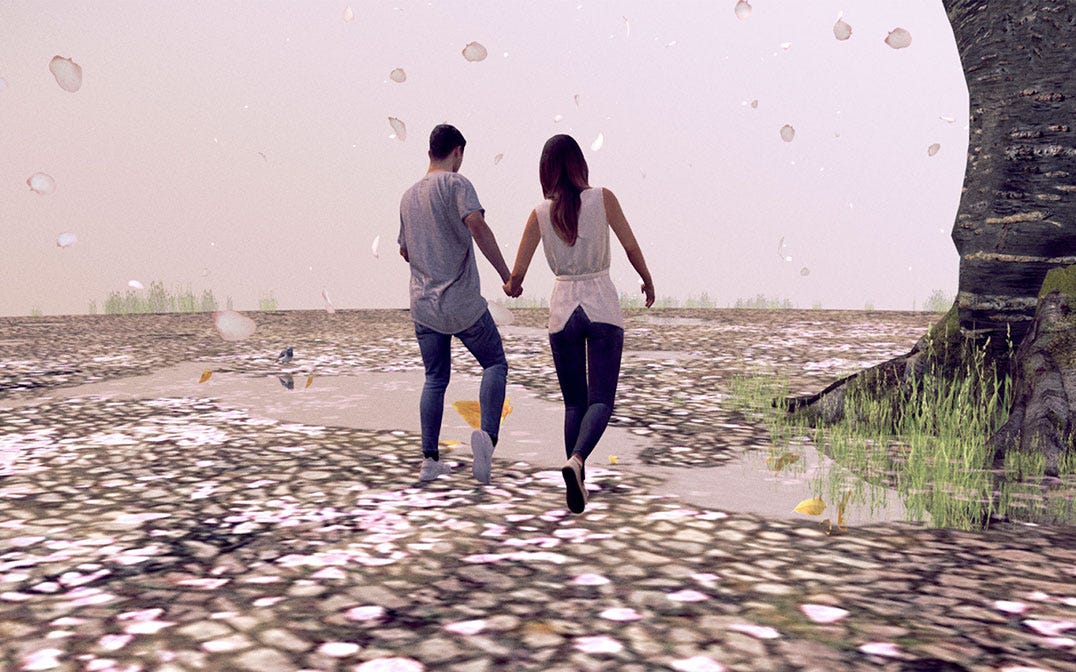 "The music references a complex place, somewhere between a relationship falling apart and staying together." - Alex Kozobolis
When Alex and I began talking about this about a year ago, and he explained his thoughts behind this track - what inspired him - I instantly had some basic concepts in my mind about using reflections to reveal contrasting imagery - two versions of the same moment that when looking closer, turn out to be different - and using that to hint at some of those complex emotions Alex described.
I've also long been hugely inspired by and enthusiastic about the creative community on Sketchfab, it is one of the few rabbit holes on the internet that is truly satisfying and enriching to dive into. If you haven't been lost on Sketchfab you haven't lived. And so I also knew I wanted to be a small part of that community.
'What if the reflection isn't exactly the same as the image being reflected?' It felt like a very simple, but powerful concept to play with.
Sketchfab, like game engines, work to some degree on real physics. In other words, if an object has a reflective surface, that reflection works like it would in the real world. So we'd have to cheat it, to make the reflection different.
I worked with Stanislav Shcherbakov, an awesome 3d artist I often collaborate with, to bring to life this concept of two different worlds coexisting and mirroring each other. A hack to make the reflections look real, but not accurately reflect the 'above' world.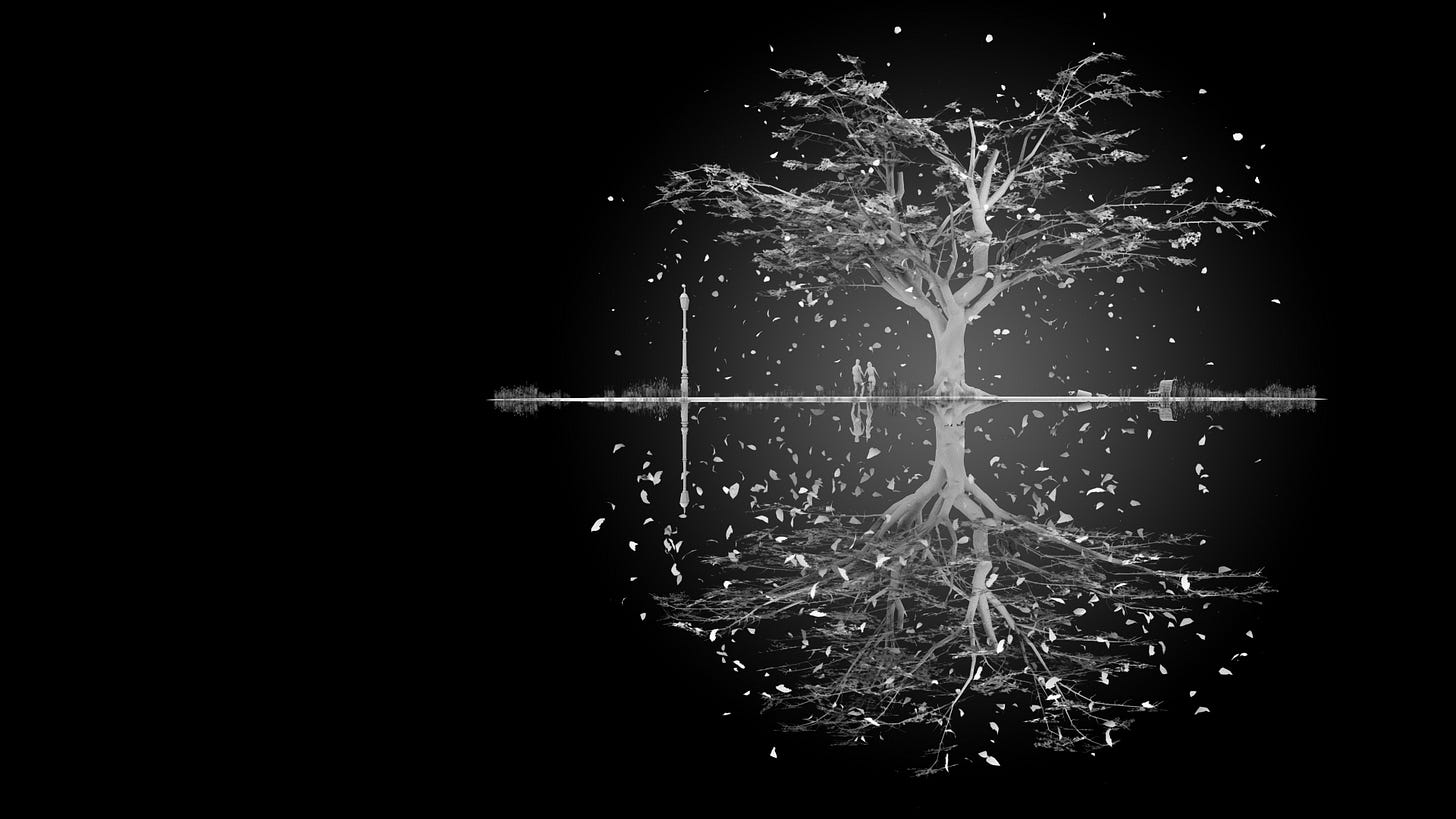 As simple as this experiment ultimately is - a single scene to explore while you listen to Alex's music - the project is quite special for me. The way the reflections reveal something emotionally has resonated with a lot of people, and most didn't initially notice the difference.
Aside from the story packed into it, the scene is a calming, relaxing environment where time seems to bend a little bit. 10 or 15 minutes can pass and I'll find myself looking at some smaller details inside the trees, or fling over the edge of a puddle somewhere.
The video premiered on Headphone Commute.
Hope you enjoy it also, and please do check out some of Alex's music. Always a big inspiration to me. And it is such a pleasure to once again collaborate with him (our previous collaboration was on The Most Northern Place, an interactive documentary for which he composed the music).
More soon.
Anrick