EC Roundtable
EICS Summit, Venice, Italy
A few weeks back I was humbled to join the European Commission at a roundtable event at the M9 Museum in Venice, Italy. The European Commission — Directorate General for Communications Networks, Content and Technology was our host. The event was co-hosted by the EICS Summit.
It was a pleasure to be joined by such talented colleagues from across the immersive industry in Europe and the US, discussing how we can further develop Europe's leadership in immersive content.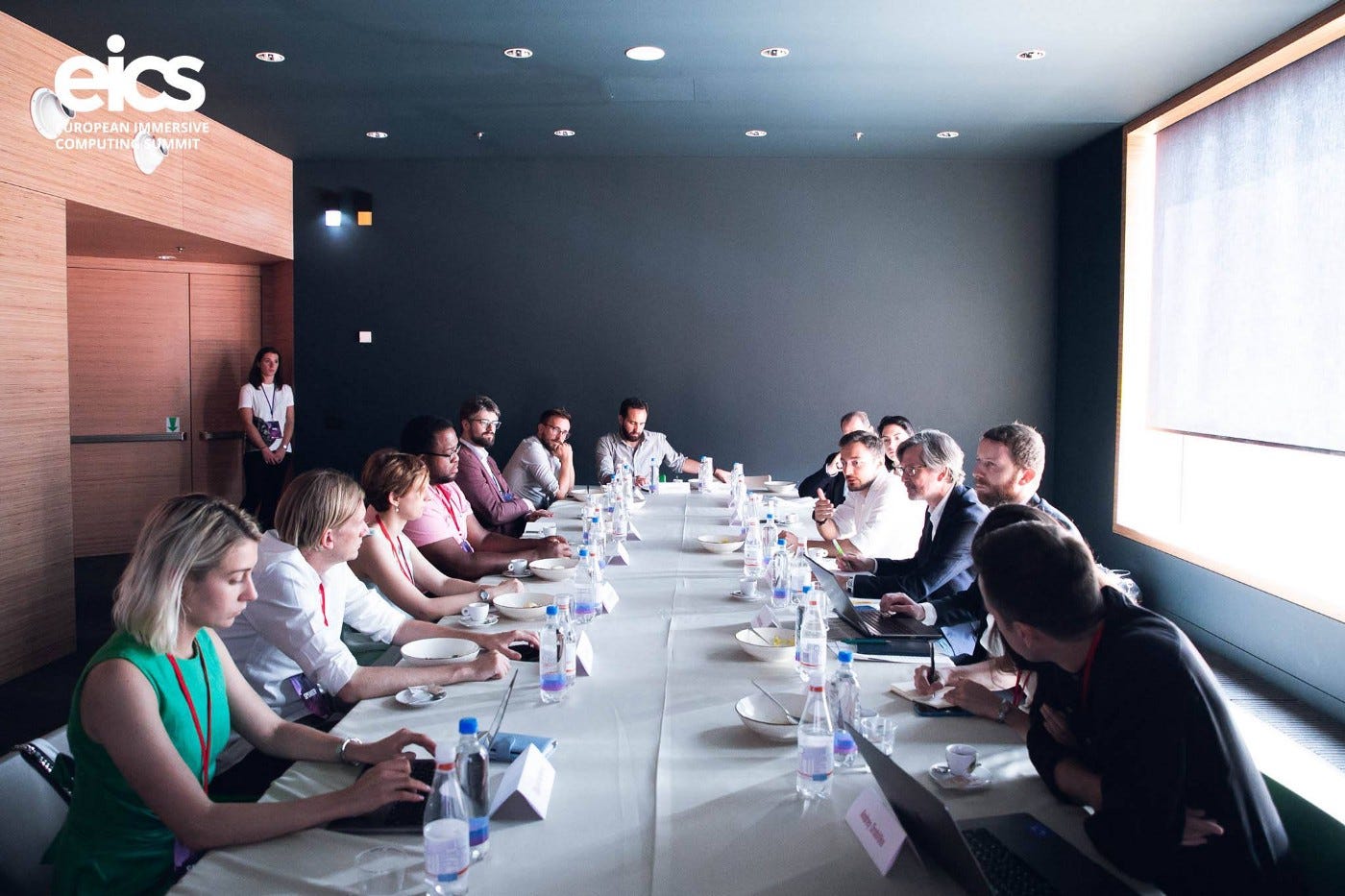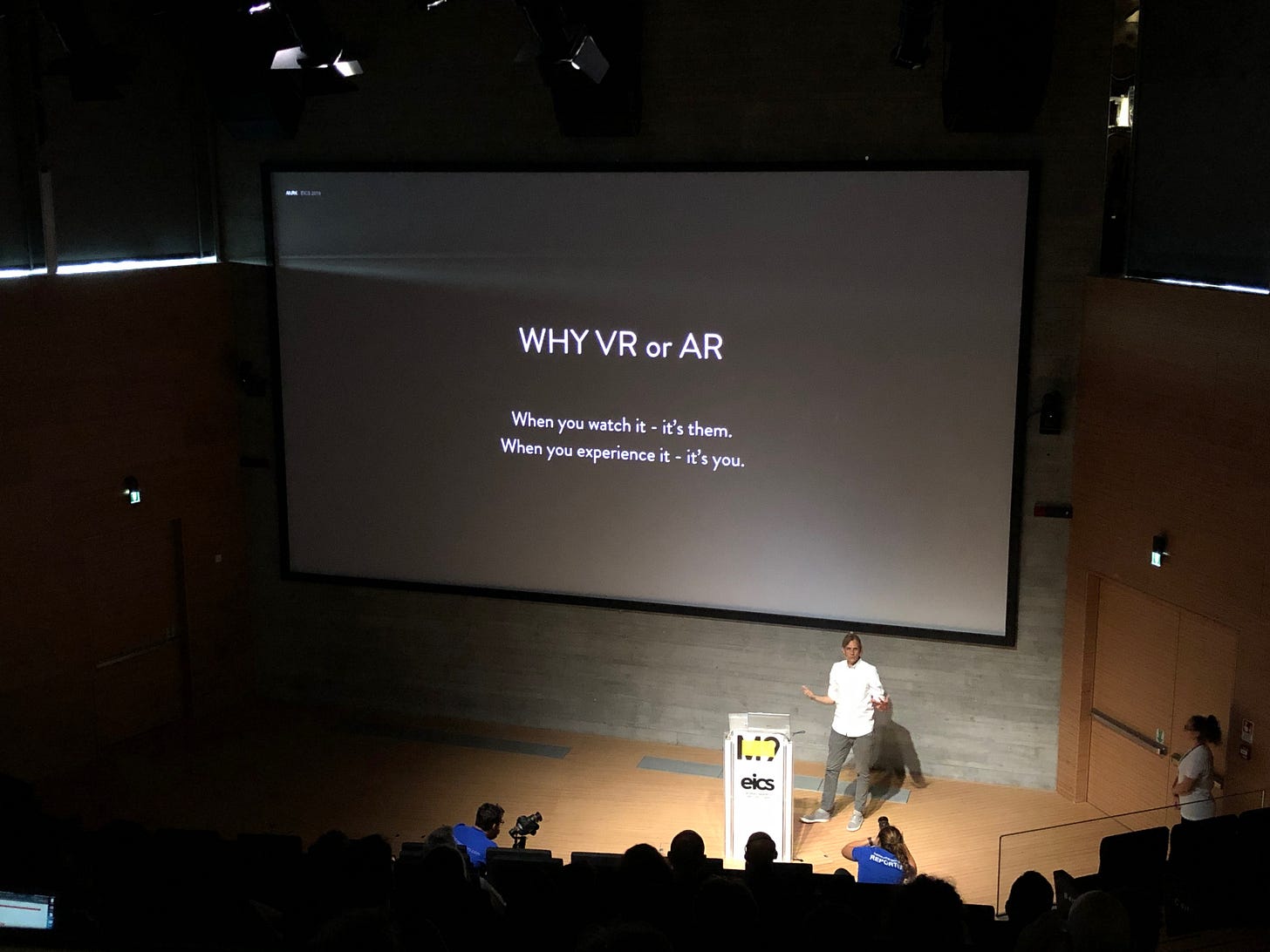 The discussions were wide ranging and covered topics from nurturing new talent in the immersive space, funding and investment, distribution strategies, and ultimately, how to find ways to bring audiences to immersive content.
Here are my personal take aways from the debate we had. Overall it was a super inspiring discussion, and I learned a huge amount from everyone in the room. As always, I just wish there was more time.

1. IDEAS
Regardless of what industry you are in, its key to cultivate more opportunities for ideas to grow without coding or hard-skills being a pre-requisite. This is key for creating more diversity and stimulating ideas that are more broadly informed, rather than seen only through the lens of the tech that powers it. This is by no means meant to diminish the importance of the technology, and all ideas need to filtered through what is possible to actually build.
But driving diversity at concept stage is key to stimulating as diverse an ecosystem as possible.
2. PROTOTYPES
These days there are more and more free tools and apps that allow you to prototype and publish without ever having to code, such as Torch AR, Snap Lens Studio. Encourage people that don't code to explore tools that don't require them to.
If you are someone with an idea, whether you look for VC investment or grant-based funding, or other sources of financial growth, having to submit a custom built prototype for consideration is a huge barrier to entry for many talented young entrepreneurs - and so the other key point to make with regard to the early stages of an idea is to explore ways to prototype without yet custom-coding everything. Look for existing tools and platforms that will allow you to demonstrate your vision and iron out many of the details of your concept - before committing more heavy resources. And that early prototype - even if built on someone elses platform, might well be sufficient for your early investor meetings.
Hopefully we can encourage more startups to develop tools like this - prototyping is a huge bottle neck for innovation.
3. MARKETPLACES
Financing markets are a great way to connect makers with people who have money to invest. Venice Film Festival has one, Sheffield DocFest ands IDFA also. Last year at Venice I met people from Google, Microsoft, HTV Vive, but also Cultural Organizations, news organizations, and funding bodies.
The difficulty is that festivals are - rightly - a challenge to get into. The barrier to entry for VR Days or Sheffield Doc Fest is high, the curators have only a small amount of space to give away and way too many applicants. This only becomes more true when the experiences require larger amount of space, for example for roomscale virtual reality.
To qualify for the financing market in Venice, purely as an example, you need a significant amount of funding already secured. No criticism intended here, but that does shut out some truly talented teams.
Taking the model of the financing markets out of the festival environment, and bringing them into more public spaces would be a great way to open up opportunities for both sides of that table - those pitching and those financing projects. Creating more spaces where creators can meet financiers is the single key challenge for so many people I know.
There are alternatives to film festival marketplaces - online platforms such as by Kaleidoscope for example have emerged over the past year as a powerful supporter of early stage ideas, and organizations such as Digital Catapult in London run efforts like Creative XR, supporting 20 teams with £20k each - an excellent effort in terms of small scale funding spread widely.
But I feel much more opportunity should be created to connect those with the desire to invest in immersive/innovative storytelling content, with those who are just starting a new project, and I know from many recent conversations there is the desire from the financial side for this to happen more.
4. DISTRIBUTION
There are finally companies built specifically around distribution for immersive content, working with a revenue split that benefits the creator. I am thinking specifically of Diversion Cinema and MKII, both out of Paris, as examples. Arte is a big behind-the-scenes innovator here, carving out an ecosystem that mimics the traditional cinema distribution model but applied specifically to immersive content.
The hardest part of making immersive content is launching it and gaining that audience, and like film before it, creators should give that to experts. Those experts can then work on a strategy for a world-wide premiere, a successful festival run, and finally, a public release on platforms like Steam, Oculus, and others.
We need more innovation in this space - companies that build up a network and expertise in the area of distributing specifically for immersive are hugely valuable in helping the industry grow. While helping the creators by taking a huge amount of pressure off of their shoulders.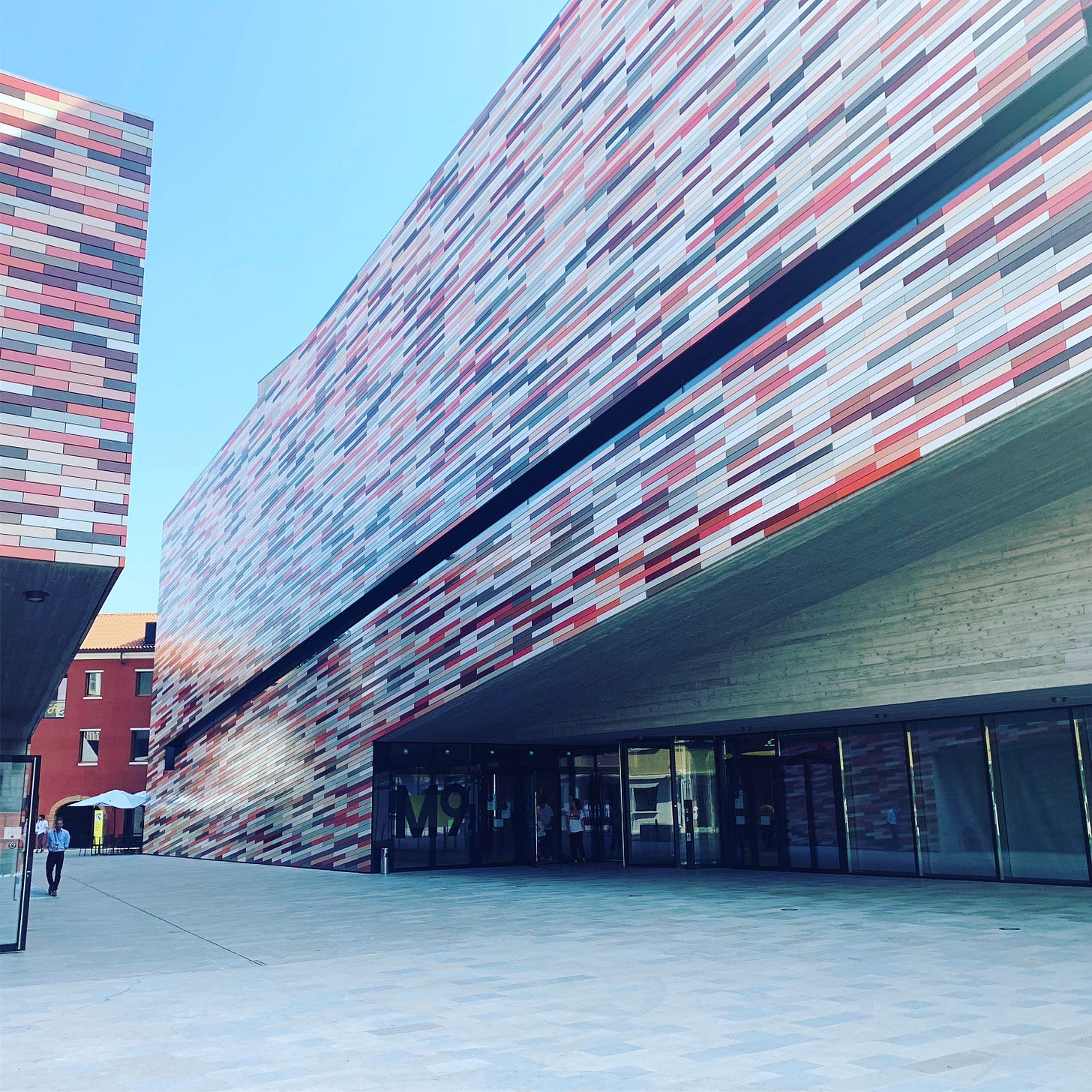 Many thanks to Gabriele Bertolli from the European Commission, the team at EICS, and Uqido for inviting me, and all the other participants for the engaging dialogue.
A.