Bosch AR
Taking characters out of a painting
Hi everyone - how are you holding up?
I hope you and your loved ones are healthy and weathering the storm that is spinning around the globe right now.
I have just a quick update for you - because in the middle of the Covid-19 madness, last week we actually launched a new AR app onto the Apple Store. And I'm excited to tell you a bit about it, and hope you'll get the chance to try it.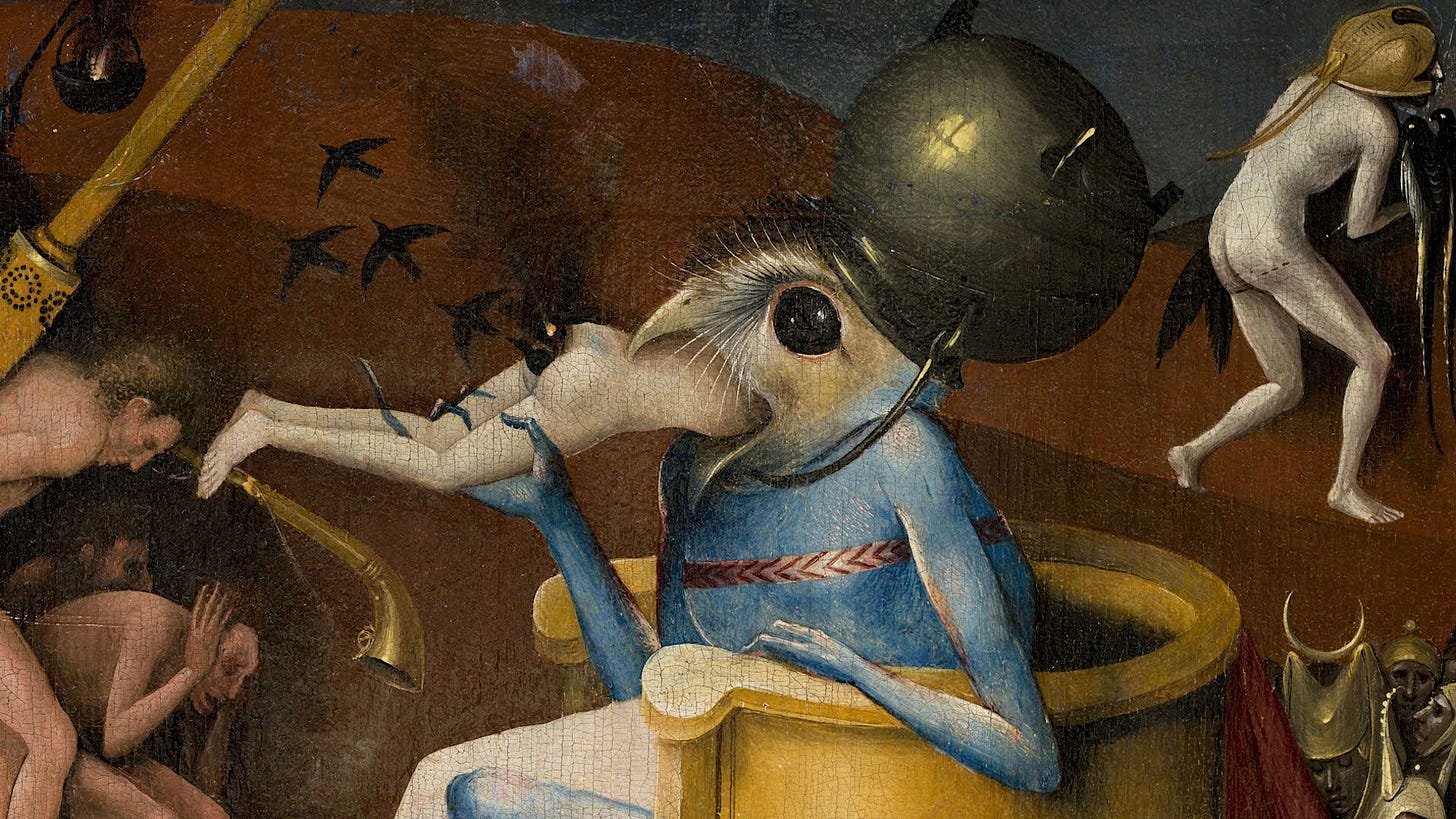 Hieronymus Bosch (1450 -1516) was a Dutch painter whose work contains fantastic illustrations of religious concepts and narratives. Within his lifetime he was already well regarded, especially because of his macabre and nightmarish depictions of hell, and the creation of many strange characters and creatures which often represented the temptations of that evil humans were surrounded by.
We had been toying with a concept based on Bosch's characters for a while now, since late last summer we had collaborated Stanislav Shcherbakov on early versions of 3d characters based on Bosch's work, just to explore how some of the might move - really an experiment without a goal at that point, just having fun.
However, in the run-up to Xmas working with our friends at Roll Studio an idea started to form. We could take those characters into Unity, and working a bit here and there during evenings and weekends, turn them into an AR experience that brings them to life in peoples homes, at their work, and on the streets in the towns and cities where we live.
It felt like a logical conclusion to those early experiments - to explore a simple Augmented Reality app that brings truly classical art to life in a modern medium.
And so, the Bosch AR app was born.
Bosch AR is a simple, but fun AR app allowing you to create a crazy parade of Bosch characters where-ever you are. The 5 characters we started with each have a unique way of moving and because of the way that the app was built, once you've scanned the space you're in, they'll not only be able to detect horizontal surfaces, but will also interact with walls, and disappear behind real-life object; occlusion was one of the key elements we wanted to play with to give the experience a sense of natural realism.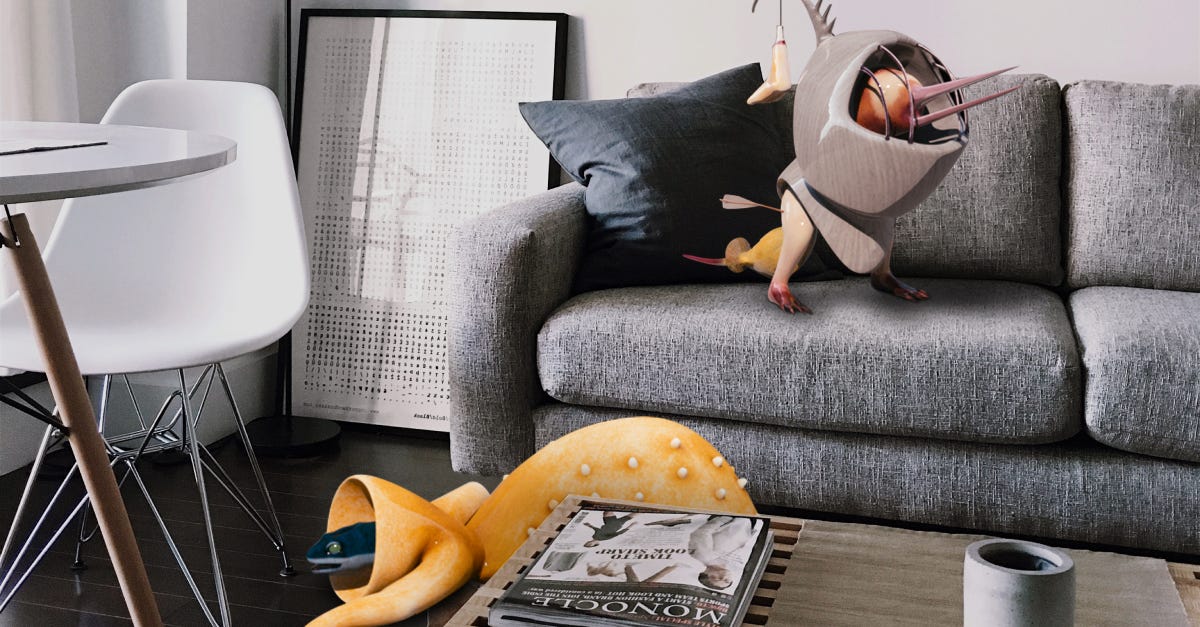 This first version of our Bosch app only works with recent iphones and tablets - but in the near future we'd like to expand to support Android devices as well, and are exploring whether we can port the app to Wearable AR.
More importantly, we'd love to expand the characters, the types of animations you can trigger, as well as exploring other ways for those characters to interact with your world - whether that is while at home, or out and about, if you have the ability to walk the dog or get some fresh air. And finally, it would also be great to put some more emphasis on the meaning of these characters, and the themes their creator, Hieronymus Bosch himself, often explored in his work.
The hashtag #MuseumAtHome only started trending quite recently after social distancing became a thing we were all doing, and long after we started thinking about Bosch AR.
But now that we're all cooped up at home, the whole team hopes these crazy characters bring you some fun and distraction - and more broadly, gets us all thinking of new and innovative ways that art can come to life again in new and interesting ways, and live all around us.
You can download Bosch AR here if you want to try it out. Or to learn a bit more about the project within your browser, jump over to http://bosch.rollstudio.co.uk.
Regardless, stay safe and sane all.
And please if you feel like it, send me a note to let me know how you're doing. I'd love to hear from you.
A.